Kategori
Okunma Sayısı

3117
Kisa yoldan milyoner olmak ister misiniz?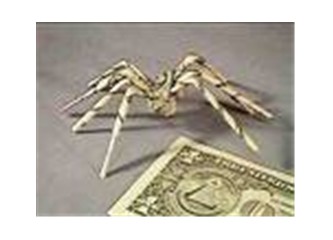 Sizler de aliyor musunuz? Kisa yoldan size milyoner olmayi oneren e-mektuplari? En son iki mektubu size de gondereyim. Belki milyoner olursunuz!..
Aman ha denemeyin!...
Birincisi guya COCA-COLA'dan. E-posta adreslerine gore cekilis yapilmis. Yirmi kisiye birer milyon odeyecekler. Ismimi, adresimi, yasimi, cinsiyetimi soruyorlar. Mektup Ingilizce. Asagi da sunuyorum.
Ikinci mektup Afrika Kalkinma Bankasi'ndan. Musterilerinden biri Ingiltere'de ucak kazasinda olmemis mi? Butun aile. Adamin banka da 30 Milyon Dolari var. Geride kimseleri kalmamis. Paranin yuzde otuzunu size verelim diyorlar... Yuzde otuz, dokuz milyon dolar eder...
Yine kisa yoldan milyoner olduk?
Buna benzer mektuplari aliyor musunuz?
Sizlere onerim; aman yaman temas kurmaya kalmismayin...
Sizden alacaklari bilgileri ne yaparlar, nerede nasil kullanirlar, bilemiyorum...
Bildigim. Kisa yoldan sizi milyoner yapmazlar...
Gelin siz koseyi hemen donmeyi bir dakikaligina unutun. Ferdi'ye yardim icin tiklayin: http://biryardimeli.bz.tc
***
IKI MEKTUP:
COCA'COLA COMPANY
PROMOTION/PRIZE AWARD
DEPTCOCA'COLA AVENUE
STAMFORD BRIDGE LONDON .
SW1V 3DW UNITED KINGDOM

THE COCA'COLA COMPANY OFFICIAL PRIZE NOTIFICATION

We are pleased to inform you of the result of the just concluded annual final draws held on the (9th September 2006) by Coca-Cola in conjunction with the British American Tobacco Worldwide Promotion, your email was among the 20 Lucky winners who won £1,000,000.00 each on the THE COCA'COLA COMPANY PROMOTION

However the results were released on the 6th of September, 2006 and your email was attached to ticket number (7PWYZ2006) and ballot number (BT: 12052006/20) The online draws was conducted by a random ion of email addresses from an exclusive list of 29,031 E-mail addresses of individuals and corporate bodies picked by an advanced automated random computer search from the internet. However, no tickets were sold but all email addresses were assigned to different ticket numbers for representation and privacy.

The ion process was carried out through random ion in our computerized email ion machine (TOPAZ) from a database of over 250,000 email addresses drawn from all the continents of the world.

This Lottery is approved by the British Gaming Board and also licensed by The International Association of Gaming Regulators (IAGR). This lottery is the 3rd of its kind and we intend to sensitize the public.

In other to claim your £1, 000, 000 00 prize winning, which has been deposited in a designated bank. However, you will have to fill the form below and send it to the Promotion manager of THE COCA'COLA COMPANY for verification and then you will be directed to the bank where a cheque of £1, 000, 000 00 has already been deposited in your favor.

NAME :.......................................
AGE : ...............................................................
SEX : .........................................................
ADDRESS : ..................................................
EMAIL : ....................................................
PHONE : ........................................................
OCCUPATION : ...................................................
MARITAL STATUS : .............................................
COMPANY : ............................................
COUNTRY : ...........................................

Please you are advice to complete the form and send it immediately to our Promotion manager through email or fax for prompt collection of your fund from the designated courier company. Do note that you are to contact the SCARLET COURIER DEPARTMENT Immedietly for the dilivery of your winning fund.

(THE PERSON THAT IS IN CHARGE OF YOUR DELIVERY FUNDS IS BELOW)

Name: William Gore
Phone:+44 701112410
Fax :+44 7075700385
Email: scarletcourierdeliveryservicess22@hotmail.com

You are to keep all lotto information away from the general public especially your ticket number and ballot number. (This is important as a case of double claims will not be entertained).

*Staff of Coca-Cola and the British American Tobacco Company is not to partake in this Lottery.

Accept my hearty congratulations once again!

Yours faithfully,
Mrs. Merriam Wilcox
(Online Coordinator)
***
FROM THE DESK OF DR. RAMADAN ABDU
BILL AND EXCHANGE MANAGER,
AFRICAN DEVELOPMENT BANK
OUAGADOUGOU, BURKINA FASO.
TEL:00226-78-81-04-32


Dear Friend,

I know that this letter may come to you as a surprise but due to the urgency
of this transaction.

First I must solicit your confidence in this transaction, this is by virtue
of it's nature as being utterly confidential and top secret. Though I know
that a transaction of this magnitude will make
any one apprehensive and worried, but I am assuring you that all will be
well at the end of the day. There is no doubt that trust conceptually is a
conundrum which leads itself to deferring interpretation, we have decided to
contact you due to the urgency of this transaction.

I am the manager of bill and exchange at the foreign remittance department
of African Development bank (ADB). I came to know you in my private search
for a reliable and reputable person to handle this Confidential Transaction,
which involves the transfer of a huge sum of money to a foreign account
requiring maximum confidence.

I am writing to you, following the impressive information received about you
from the chambers of commerce. I believed that you are capable and reliable
to champion this business opportunity. In my department we discovered an
abandoned sum of $30m US dollars (Thirty million US dollars). In an account
that belongs to one of our foreign customer who died along with his entire
family On Monday, 31 July, 2000, 13:22 GMT 14:22 UK, 2000 through concorde
air lane with flight N° AF4590 crashed off, killing all 109 people on board
and you can view the site for more details:
news.bbc.co.uk/1/hi/world/europe/859479.stm

Since we got information about his death, we have been expecting his next of
kin to come over and claim his money because we cannot release it unless
somebody applies for it as next of kin or relation to the deceased as
indicated in our banking guidelines but unfortunately we learnt that all his
supposed next of kin or relation died alongside with him at the plane crash
leaving nobody behind for the claim. It is therefore upon this discovery
that I and other officials in my department now decided to make this
business proposal to you and release the money to you as the next of kin or
relation to the deceased for safety and subsequent disbursement since nobody
is coming for it and we don't want this money to go into the Bank treasury
as unclaimed Bill.

The Banking law and guideline here stipulates that if such money remained
unclaimed after ten years, the money will be transferred into the Bank
treasury as unclaimed fund. The request of foreigner as next of kin in this
business is occasioned by the fact that the customer was a foreigner and a
Burkinabe cannot stand as next of kin to a foreigner.

We agree that 30% of this money will be for you as foreign partner, in
respect to the provision of a foreign account, 10 % will be set aside for
expenses incurred during the business and 60 % would be for me and my
colleagues. There after I and my colleagues will visit your country for
disbursement according to the percentages indicated.

Therefore to enable the immediate transfer of this fund to you as arranged,
you must apply first to the bank as relations or next of kin of the deceased
indicating your bank name, your bank account number, your private telephone
and fax number for easy and effective communication and location where in
the money will be remitted.

Upon receipt of your reply, I will send to you by fax or email the text of
the application. I will not fail to bring to your notice that this
transaction is hitch free and that you should not entertain any atom of fear
as all required arrangements have been made for the transfer.

You should contact me immediately as soon as you receive this letter.

Trusting to hear from you immediately.

Yours faithfully,

Dr. RAMADAN ABDU,
Bill and exchange manager,
African Development bank ADB




Önerilerine Ekle Beğendiğiniz blogları önerin, herkes okusun.

Kısa yoldan milyoner olurmusunuz büyük otellerde hergün toplantılar düzenleyıp bir takım ürünler pazarlamak maksatlı peşinatlar toplayanlarda var sizi okuyorum kutluyorum uyarı yazınız için hafize kılıç
Hafize Kılıç
08.12.2006 6:19
Cevap :

Bugun ABC 30 dakikalik bir haber-program yayinladi... Bu adamlar simdiye kadar Amerika'dan 750 Milyon Dolar almislar... Kandirdiklari kisiler arasinda kimler yok ki?... Milletvekili, avukat, doktor...Saygilar. 09.12.2006 6:41
Facebook hesabınızla yorum yapın, daha çabuk onaylansın!